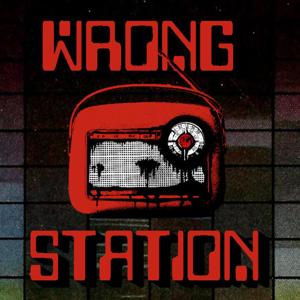 Wrong Station
By The Wrong Station
What's Wrong Station about?
Wrong Station is an award-winning podcast anthology of original horror and weird fiction. Drawing on the tradition of The Twilight Zone and the classic radio serials that inspired it, Wrong Station transports the listener into the darkest corners of appalling new worlds with each episode.
Wrong Station is not suitable for anyone. It may however be enjoyed by viewers of David Cronenberg, by readers of Shirley Jackson, and by listeners of Quiet Please.
Listen to Wrong Station. Let it Change you.
For more about Wrong Station, visit our website at www.wrongstation.com. Follow us on Instagram, Twitter, and Bluesky @thewrongstation or on Facebook. For exclusive bonus episodes, ad-free listening, behind-the-scenes content, and more, you SIMPLY MUST explore our Patreon at www.patreon.com/thewrongstation.
Wrong Station is an entirely independent production that relies on Patreon subscribers to produce the show and pay performers. Your support, tribute, and burnt offerings are what make Wrong Station possible.