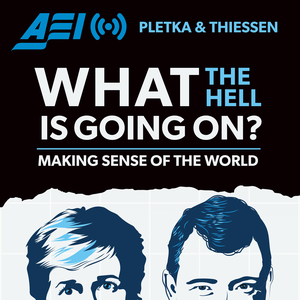 World leaders gathered in Germany last week to celebrate the 30th anniversary of the fall of the Berlin Wall and the collapse of the Soviet Union. But three decades after that momentous occasion, we are once again seeing the rise of socialism, a system of governance that put people in chains both politically and economically. What explains this resurgence throughout Europe and the United States?
US Ambassador to Germany Richard Grenell joined Dany and Marc to discuss the commemoration of the fall of the wall and whether we've learned the lessons of history associated with the Soviet Union. Having just hosted Secretary of State Mike Pompeo, Grenell offers insight into how Germans view the US three decades after American citizens fought for the liberation of Berlin.
Richard Grenell currently serves as the US Ambassador to Germany. He is the longest serving US spokesman at the United Nations and worked on Mitt Romney's 2012 campaign as national security spokesperson. Grenell is the founder of Capitol Media Partners, an international communications, public affairs, and digital services firm.