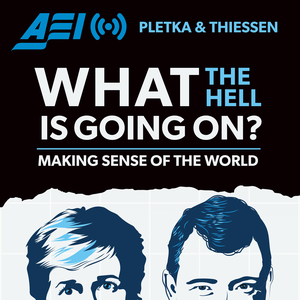 WTH is going on with Bernie Sanders? What having a democratic socialist as president would mean for American leadership abroad
02.20.2020 - By What the Hell Is Going On

After visiting Moscow in 1988, Democratic presidential candidate Bernie Sanders praised the Soviet system and established a sister city relationship with his hometown of Burlington, Vermont. Throughout his time in office, Sanders regularly hobnobbed with and supported Communist, anti-American and anti-Israel leaders.
The Washington Post's Josh Rogin joined the podcast to discuss Sanders' foreign policy record and what having a democratic socialist as president would mean for American leadership abroad. He also touches on the broader Democratic field, explaining how their proposed national security policies differ from those of Donald Trump.
Josh Rogin is a columnist for the Global Opinions section of the Washington Post and a political analyst with CNN. Previously, he has covered foreign policy and national security for Bloomberg View, Newsweek, the Daily Beast, and Foreign Policy magazine, among other outlets. He was a 2011 finalist for the Livingston Award for Young Journalists and the 2011 recipient of the Interaction Award for Excellence in International Reporting.
Download the transcript here.