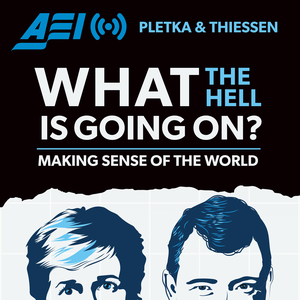 WTH is going on with Donald Trump's cyberattacks? Former NSA director Gen. Alexander explains
09.26.2019 - By What the Hell Is Going On

What the hell is going on in cyberspace? Could the United States defend itself from a Russian, Chinese, or Iranian cyberattack? As the world becomes increasingly dependent on technology, the US faces new cyber threats that could have catastrophic consequences for the global economy and US national security.
On this episode, Dany and Marc discuss cybersecurity with General Keith Alexander. The three address how US cyber capabilities compare to our adversaries' capabilities, whether President Trump is championing cyber in the same way that President Obama did drones, and how serious of a threat people like Edward Snowden pose to US national security.
Gen. Alexander served as the first commander of US Cyber Command and the director of the National Security Agency. He holds degrees from the US Military Academy, Boston University, the Naval Postgraduate School, and the National Defense University. Gen. Alexander is the Co-CEO and President of IronNet Cybersecurity.