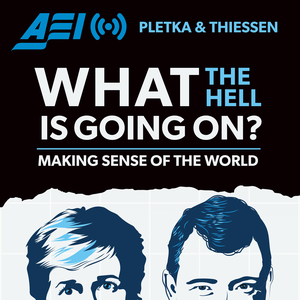 Everyone in Washington set their hair on fire following White House acting chief of staff Mick Mulvaney's apparent admission of a quid pro quo for his assistance to Ukraine in his news conference last week. But are quid pro quos really that bad? (Depends on the quo.) Has the US government used them before? And shouldn't foreign aid always be dependent on getting something that's good for America in return?
Dany and Marc sat down with former Senate Foreign Relations Committee staff director Lester Munson to discuss those fateful Latin words. Munson explains that contrary to what many in Washington are saying today, the United States uses quid pro quos in foreign aid all the time. In fact, Americans should expect the US to use quid pro quos when giving away their hard earned tax dollars to foreign governments. That said, no president should leverage aid on getting a foreign leader to investigate a political opponent.
Lester Munson is a Principal in the International at BGR Group. He also serves as adjunct faculty at Johns Hopkins University and speaks regularly on the foreign policy role of Congress and on US foreign assistance issues. He is a member of the Executive Committee of the Modernizing Foreign Assistance Network, a Visiting Fellow at George Mason's National Security Institute, and a commentator on Fox News Channel and the China Global Television Network.