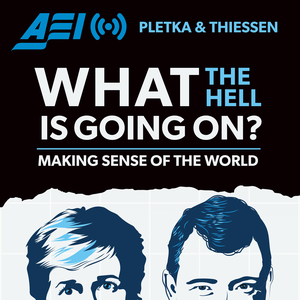 WTH is going on with the toilet paper shortage? You've got questions, and we're flush with information
04.22.2020 - By What the Hell Is Going On

Weeks into the coronavirus lockdown, it's still nearly impossible to find toilet paper at local stores. Americans are getting desperate, and everyone's asking the same question: When will the hoarding stop?
The Washington Post's newly enthroned toilet paper expert Marc Fisher joined the show to get to the bottom of the recent shortage. He explains why we're seeing empty shelves, America's history of toilet paper hoarding, and the distribution challenges facing toilet paper companies today.
Marc Fisher is a senior editor of The Washington Post, where he reports and writes on a wide range of topics. He has been the enterprise editor, local columnist and Berlin bureau chief, among other positions, over 30 years at the paper. Fisher wrote several Post articles that won the Pulitzer Prize for National Reporting in 2016 and the Pulitzer Prize for Public Service in 2014.
Download the transcript here.