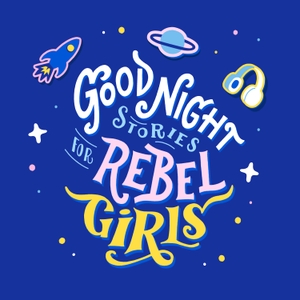 In March 2019, Xiye Bastida led hundreds of her classmates in New York City in the first-ever global youth strike for climate justice. Since then, Bastida has become a leading voice in the youth climate justice movement in the United States and beyond, energizing and empowering youth to speak out to save the planet. Drawing on her Indigenous heritage as part of the Otomi-Toltec Peoples from Mexico, today, Bastida continues to advocate for restoring Earth's balance and making environmentalism a way of life.
About the Narrator
Danni Washington is a world-renowned television host and science communicator, and the first African-American woman to host a nationally broadcast syndicated science television series. Danni is presently the host of The Genius Generation podcast from Seeker and TRAX from PRX, which spotlights young people behind an incredible invention, entrepreneurial pursuit, or discovery using science. Washington attended the University of Miami Rosenstiel School of Marine & Atmospheric Science and earned a Bachelor of Science in Marine Science Biology. In 2008, Washington co-founded the Big Blue & You - a non-profit organization dedicated to inspiring and educating youth about marine conservation through the arts and media. She also served for eight years as a naturalist at the Marjory Stoneman Douglas Biscayne Nature Center.
Credits
This podcast is a production of Rebel Girls. It's based on the book series Good Night Stories for Rebel Girls. Executive Producer is Katie Sprenger. This episode was produced by Isaac Kaplan-Woolner, sound designed and mixed by Camille Stennis. A special thanks to the whole Rebel Girls team, who make this podcast possible! This episode was written by Alexis Stratton. Proofread by Ariana Rosas. Original theme music was composed and performed by Elettra Bargiacchi. For more, visit www.rebelgirls.com.