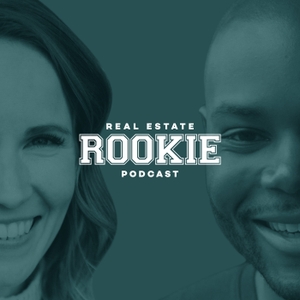 Wholesaling is a tough game. Most investors who try their hand at wholesaling quit after only a few months, while those who have the grit to stick it out can end up making a much-deserved profit. Even real estate veterans have a hard time getting into wholesaling, but what about a 19-year old college student without experience in real estate?
Isabelle Zukowski just happens to be that 19-year old college student wholesaler. Isabelle had been working at a local restaurant when the COVID shutdowns started, she was released from her job and had to go on unemployment. While she was getting her unemployment money, she started listening to stock market, real estate, and business podcasts. She was interested in real estate, and when her friend told her about real estate wholesaling, she decided to try it out.
Isabelle joined a bunch of Facebook groups, contacted well-known agents and wholesalers in her area, and started building out her network. After 3 months of hard work, calling 300+ people a day, she landed her first deal. The wholesale fee? $18,000!
In This Episode We CoverReal estate wholesaling with no experience or money3 tips for getting your first wholesale dealSkiptracing and the best lists to pull for cold callingBuilding relationships with everyone in your specific niche/spaceThe best way to estimate rehab costs and ARVAnd So Much More!Links from the ShowReal Estate Rookie Facebook GroupBiggerPockets ForumsAshley's InstagramTony's InstagramCall Magic LeadsBiggerPockets Podcast 255: Six-Figure Real Estate Investing in Just 20 Hours a Week with Elliot SmithBatchLeadsBiggerPockets BookstorePlatinum Home BuyersReal Estate Rookie Youtube ChannelRealtor.comCraigslist.orgCheck the full show notes here: http://biggerpockets.com/rookie79
See Privacy Policy at https://art19.com/privacy and California Privacy Notice at https://art19.com/privacy#do-not-sell-my-info.