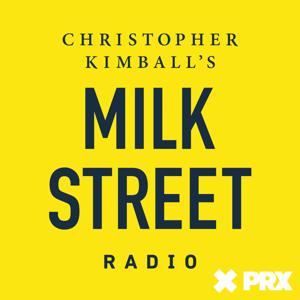 Chef and restaurateur Yotam Ottolenghi chats about cooking soup for his aging father, why he pours pancake batter with gochujang over asparagus and how his sense of food presentation was inspired by food stalls in Jerusalem. Plus, we hear from Rev. Heber Brown III about the historical relationship between Black churches and Black farmers; Bianca Bosker discusses the everlasting reign of Cheerios in the breakfast world; and we share our recipe for Slavonian-style Shepherd's Stew. (Originally aired December 31, 2020)
Get the recipe for Slavonian-Style Shepherd's Stew: https://www.177milkstreet.com/recipes/slavonian-style-shepherds-stew
Sponsors:
Murray's Cheese Murray's Monthly Clubs offer five tasty options for every level of cheese lover, whether you're new to cheese, a total curd nerd, or just looking for a delicious snack. Go to  www.murrayscheese.com/milkstreet and use promo code MILKSTREET for $15 off your first subscription. Hosted on Acast. See acast.com/privacy for more information.