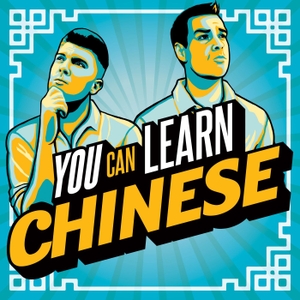 You Can Learn Chinese
By Jared Turner, John Pasden
What's You Can Learn Chinese about?
For everyone who is trying to learn Chinese or reaching for the next level, you came to the right place! Hosts Jared Turner and John Pasden bring you this new podcast series to discuss everything learning Chinese. Together they started the Mandarin Companion graded reader series and have spent countless years in Chinese education. You'll find helpful information, inspiring stories, and practical guidance on your journey of learning Chinese. You can do this!
Visit www.MandarinCompanion.com for more information.