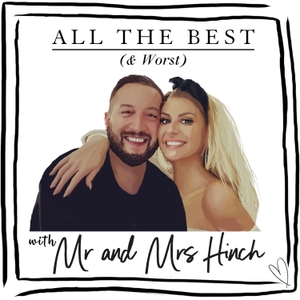 In this ep, Jamie and Sophie unravel how pining the toilet and washing her sink on instagram led to the internet sensation she has now become. It's a roller coaster journey that teaches us we all have something special to give just by being who we are.
And for the first time ever, you get to hear Sophie's coveted Australian accent! Plus Jamie and Sophie give a few other accents a go. I think Sophie sums this up best...
"Trying and not succeeding is so much better than never trying in the first place."
Wise words from Sophie, who stands firmly by the power of simply being yourself.
You'll hear the real story, told by Jamie and Sophie, exclusively on All The Best (& Worst) with Mr. and Mrs. Hinch.
Thank you to our sponsor, Peanut. Peanut is an app connecting women throughout all stages of motherhood. Whether you're a mother, pregnant, or trying to conceive, the app provides access to a community who are there to listen, share information and offer valuable advice. To download the app for free, head to peanut.app.link/hinch
You can get in touch with with sophie and jamie on instagram:
@mrshinchhome
@mrhinchhome