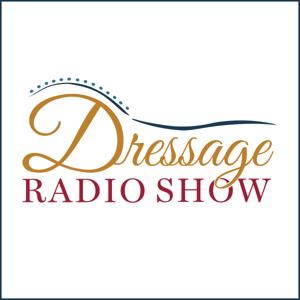 634: Young Rider Gold Medallist Christian Simonson, HRN Auditor Book Review, Wendy Murdoch And A Talk About Noseband Tightness.
09.11.2021 - By The Dressage Radio Show
On this week's show we are joined by young rider gold medallist Christian Simonson, after that HRN auditor Andrew helps us review The Girl and the Dancing Horse by Charlotte Dujardin, followed by our favourite monthly guest Wendy Murdoch, and then Reese and I will talk about noseband tightness. Listen in...
GUESTS AND LINKS DRESSAGE EPISODE 634:Picture Credit: Philip ParkesCo-Hosts: Reese Koffler-Stanfield and Philip ParkesGuest: Christian SimonsonGuests: Andrew DicksonGuests: Wendy Murdoch of The Murdoch MethodBook Club: The Girl on the Dancing Horse by Charlotte DujardinHRN Merchandise!  Find a complete line of screen printed stuff....  and The embroidered merchandise at...Download the FREE Horse Radio Network app for iPhone and AndroidFollow Dressage Radio Show on  Facebook, and follow Horse Radio Network on TwitterCheck out this other great show in the HRN family: Horsemanship RadioPlease visit our sponsors, who make all this possible United States Dressage Federation, Total Saddle Fit, Kentucky Performance ProductsSupport the show (https://www.patreon.com/user?u=87421)