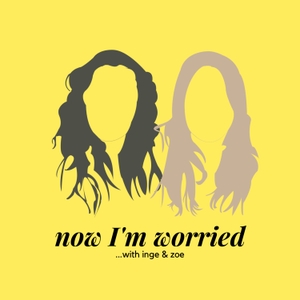 Episode 007 - Your Emails Are Going Into Junk
01.11.2021 - By Now I'm Worried
This episode, Inge has been researching (in a VERY loose definition of the word) whether Zoë is at a disadvantage because she isn't multi lingual. Tangents are had, there is singing, a whole thing about yawning...it's a ride.
We also talked about this weeks worries, from comparing yourselves, to where emails go and how many children is too many.
That means our bucket is empty - want to add yours?
Email the podcast: [email protected]
Enter the worry amnesty: https://forms.gle/neGzYPCJnpMcxrrw9
-----------------------
Welcome to Now I'm Worried, the podcast where we discuss your worries and throw them into our worry bin, never to be worried about again
We are presented with SO MUCH information on a daily basis, it's no wonder we don't know what we should or shouldn't be doing.
We are Inge and Zoë, two un-woke friends in their 30s, wanting to live a better life through questioning things that we are told and working our between us what we should and shouldn't be worried about.
Find us on Instagram: @nowimworried @inge.hunter @zoerdew Support this show http://supporter.acast.com/now-im-worried. See acast.com/privacy for privacy and opt-out information.