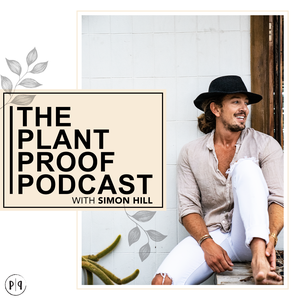 In Episode 80 I sit down with Dr Will Bulsiewicz, or Dr B, to go through some of the most common gut health questions out there! If you have tuned into the Plant Proof podcast before you have no doubt come across my previous conversations with Dr B - he is incredibly knowledgeable and has a unique ability to break complicated science down and turn it into simple practical tips.
If you haven't listened to the previous episodes with Dr B I highly encourage you check them out - Episode 17 (How to build a healthy gut) and Episode 70 (Ex vegans & their gut health issues). With so many bloggers and unqualified people providing advice on gut health these days it's refreshing to hear from a Gastroenterologist who genuinely understands the science inside out.
In this episode we cover:
• Heavy bloating and gut health
• How our mind can affect digestion
• How to identify if your gut needs repair
• The role of Archaea in our gut
• Preparing food to improve digestion
• Are there benefits to supplementing with food enzymes or drinking bone broth
• Seasoning food
• Juicing & gut health
• What do we need to know about TMAO
• IBS & 'leaky gut'
• What does a regular bowel routine look like
• and much much more
Hope you enjoy the episode friends. If you have any comments or questions, Dr B (@theguthealthmd) and myself (@plant_proof) would love to hear from you.
Bali October Retreat:
In case you are looking for a week away - I have decided to host a second plant based retreat, limited to 40-50 guests, this year with Journey Retreats October 4-10 in Bali. For more information, or to reserve your spot, visit the Plant Proof X Journey Retreats booking page. The retreats are an incredible week - a mix of exercise, connecting with like minded people, guest speakers, cooking demonstrations, delicious plant based meals and snacks, massages and plenty of down time to relax by the pool or explore the local area.
Simon Hill
Creator of Plantproof.com - your FREE resource for plant based nutrition information
If you want to receive FREE nutritional information to your inbox subscribe to the Plant Proof Newsletter
Book coming out 2020 with Penguin (all proceeds being donated to charity)