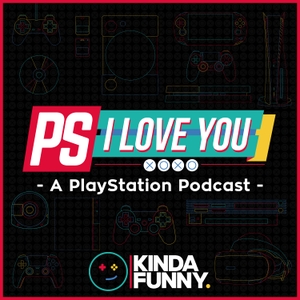 Go to http://candidco.com/kindafunny and use code kinda funny to safe $75 on Candid's starter kit!
Go to http://purple.com/kindafunny10 and use promo
code kindafunny10 to get 10% off any order of $200 or more!
Go to http://upstart.com/kindafunny to find out how much Upstart can lower your monthly payments today!
Blessing is joined by Steve Saylor and Tim Gettys to dive deep into Ratchet and Clank: Rift Apart and answer all of your questions. We also talk about the God of War Ragnarok delay, and PlayStation's big future plans.
Time Stamps:
00:00:00 - Start
00:02:45 - Housekeeping
00:04:04 - Your Ratchet questions answered!
01:18:02 - Where can people find Steve's work?
- Playstation Updates -
01:22:30 - God of War is delayed to 2022 and is coming to PS4
01:37:58 - PlayStation Studios' New IP Include a New Game from Days Gone's Bend
01:40:43 - Team Asobi is growing
01:47:05 - Playstation Picks