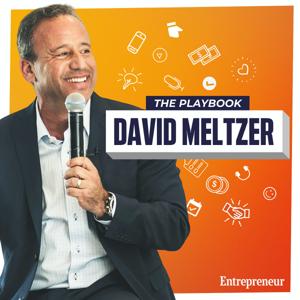 Your Tough Times Are Preparing You For Better Days | Interview With Jaime Villalovos, Owner & Founder of Happy & Strong, Inc.
05.22.2022 - By The Playbook With David Meltzer
Jaime Villalovos, Owner and Founder of Happy & Strong, Inc., talks about how her new book Happy & Strong is rooted in a desire to assist people in chasing their biggest dreams while also ensuring that they stay happy and fulfilled.
Villalovos and host of #ThePlaybook, David Meltzer, chat about a range of subjects including the inspiration that comes from having a "compelling vision" for your future, why progression is a major key for happiness, as well as some of the most common reasons people tend to get stuck in their lives. Villalovos also discusses why you should always view adversity as a tool for personal growth.
Tweet me your takeaway from today's episode @davidmeltzer 
Email Me! [email protected]
Sign up for my Free Weekly Training https://free.dmeltzer.com/friday-training-1
Text Me! (949) 298-2905
Learn more about your ad choices. Visit podcastchoices.com/adchoices