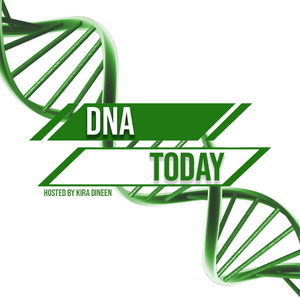 Zaki Sabet joins the show to discuss issues in the diagnostic process of hematologic cancers. Zaki has been with Precipio since co-founding the company in 2011 and currently serves as the Chief Operating Officer. He holds over 15 years of experience in laboratory management spanning all fields of reference laboratory operations primarily focusing on cancer diagnostics, which is the focus of our conversation on this episode. Prior to Precipio, Zaki has served as a consultant with the College of American Pathologists (CAP) for many years as well as several diagnostic companies in setting up their specialized cancer testing operations. Zaki holds a Bachelor of Science degree in Biomedical Engineering from the New Jersey Institute of Technology.
On This Episode We Discuss:
Background on Hematologic Cancers including Subtypes
Frequency of Hematologic Cancers
Prevalence of Misdiagnosis
Diagnostic Odyssey for Patients
Misdiagnosis Impact on Treatment and Disease Course
Impact of Physician's Clinical Suspicions on Lab Tests Ordered
Current Lab Tests to Diagnose
Precipio's Solution to Reducing Misdiagnosis with IV-Cell
Learn more about Precipio on their website. You can also follow them on Twitter, LinkedIn and Facebook.
Check out Picture Genetics, a clinical grade DNA testing service where physicians and genetic counselors are involved. These tests are designed for every stage of life, from family planning and newborn health, to personal wellness and disease risk. The test sequences entire genes that are medically actionable. It's easy to order and understand with good looking reports, live chats, emails and even genetic counseling. To order your Picture Genetics go to PictureGenetics.com use code "DNATODAY" for 25% off and free-shipping!
Stay tuned for the next episode of DNA Today on April 6th, 2020 which kicks off the fertility series! New episodes are released on the first Friday of the month with some bonus episodes thrown in there. In the meantime, you can listen to over 100 other episodes on Apple Podcasts, Spotify, or streaming on the website.
See what else I am up to on Twitter, Instagram, Facebook and iTunes. Questions/inquiries can be sent to info@DNApodcast.com.