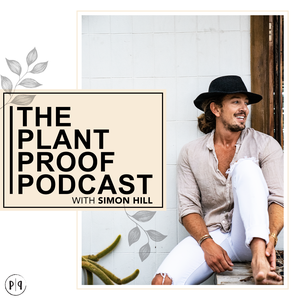 In Episode 60 I sat down with fellow Australian and ocean lover Ziggy Alberts (@ziggyalberts). At just 24 years of age Ziggy has quickly forged his way to recognition as one of Australia's leading young artists in the music industry. The coolest thing? Ziggy's voice is just as powerful, if not more, off the stage where he shares his love and passion for protecting the environment and being a positive role model for the youths of today.
In this episode we chat about:
• Ziggy's early days including being home schooled
• When and why he started making music
• His journey as an artist from busking up and down the East Coast of Australia to selling out 34 shows across Australia including 5000 people at Festival Hall in Melbourne
• The ins and outs of touring
• How he manages stress & nerves
• Why he is passionate about the environment and in particular the ocean
• The Great Australian Bite and proposed oil drilling
• and much much more
Friends this conversation is a little different to previous episodes of the Plant Proof podcast with a real focus on how Ziggy has forged his career and why he is passionate about protecting the environment.
RESOURCES:
Fight for the Bite
Statement of Concern - Add your signature
NOPSEMA Submissions have now closed but you can visit the NOPSEMA Submissions Facebook Page to stay up to date on news from the submission
If you enjoyed the episode and have a spare 1-2 minutes please leave a review on iTunes so the Plant Proof podcast ranks higher and becomes more discoverable for other listeners. And if you have any friends that you think will benefit from listening to this episode or any of the other Plant Proof episodes please share the link - together we can make this world a healthier place.
Currently, the Plant Proof podcast can be listened to on iTunes, Google Podcasts (note: use the google podcast app not google play), Spotify, Stitcher, Soundcloud or on the Plantproof.com directly. If you listen on iTunes be sure to hit 'subscribe'or 'follow' on Spotify so you are instantly notified when I release new episodes each week.
Of course, if you loved the episode. Share your feedback on social media and tag Ziggy (@ziggyalberts) and myself (@plant_proof) - we'd love to hear from you!
Hope you enjoy the episode friends.
Simon Hill
Creator of Plantproof.com - your FREE resource for plant based nutrition information