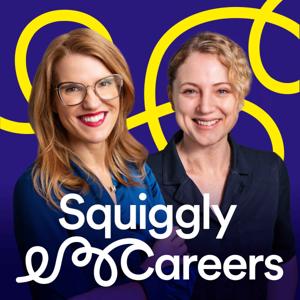 Squiggly Careers
By The Squiggly Career
What's Squiggly Careers about?
Squiggly Careers is a weekly podcast that will help you take control of your career development. Hosted by the founders of Amazing If (https://www.amazingif.com/), Sarah Ellis and Helen Tupper, together they cover all things work: from how to manage stress and overcome your confidence gremlins to micro-aggressions and discovering your strengths. Each episode is full of ideas, actions, hints, and tips that you can put into practice straight away. 
Every so often they take a break from talking to each other to interview other people who are leading the way in making work better. Past guests include entrepreneur and philanthropist Dame Stephanie Shirley, author of The Joy of Work Bruce Daisley, and neuroscience expert Amy Brann. 
The Squiggly Careers podcast has been recommended by Harvard Business Review, Stylist, Marie Claire and Management Today. Hosted on Acast. See acast.com/privacy for more information.