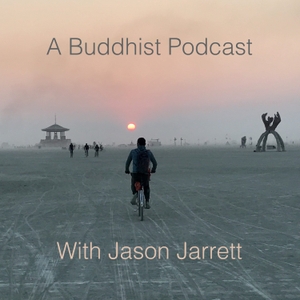 A Buddhist Podcast - Buddhism and the Science of Happiness
02.07.2011 - By A Buddhist Podcast
And we are back with yet another episode of A Buddhist Podcast! Thank you so much for continuing to listen and for all of your support!
On tonights show we have Chapter 1 from Buddhism and the Science of Happiness, a wonderful book written and read by our dear friend William Woollard.
We have music from the Podsafe Music Network at mevio.com and tonight we play Melissa Forbes track, Blackheart Blues and the amazing Bombskarewith their track Don't Give It All Away!
If you want a shout out on the show, let us know by clicking the link on the left hand side of our website "Shoutouts", or you can send us a note if you have the iPhone or Android app for A Buddhist Podcast. If you want to share a great experience of practicing this Buddhism and you would be happy for us to read it on the show, click the link for Experiences on the site, remember to really to try to use language that anyone can understand.
Thank you so much for listening, have a wonderful week, take great care of yourself and everyone around you.