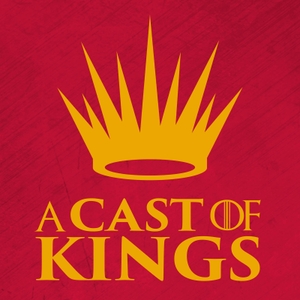 In this episode of "A Cast of Kings," Joanna (https://twitter.com/jowrotethis) and David (http://www.davechen.net/) discuss first episode of the first season of Game of Thrones, "Winter is Coming." Use this chart (https://i1.wp.com/bitcast-a-sm.bitgravity.com/slashfilm/wp/wp-content/images/Game-of-Thrones-episode.png) to follow along with your own book-reading.
Thanks to our sponsor for this episode, Casper. Go to casper.com/acastofkings and use promo code "acastofkings" to get $50 off your first mattress. Thanks also to Adam Wells from the Beyond The Shield (http://beyondtheshieldpodcast.com/) podcast for his help in putting this episode together.
If you like the show, feel free to leave us a review on iTunes (https://itunes.apple.com/us/podcast/cast-kings-game-thrones-podcast/id515836681) and be sure to follow us on Facebook for updates on the show (https://facebook.com/acastofkings) .