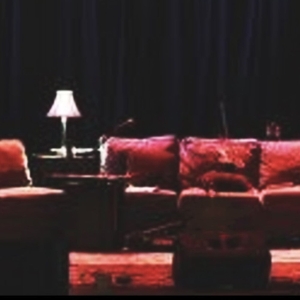 TO WATCH A VIDEO OF THIS INTERVIEW AND TO SEE SOME OF BOBBY'S WORK THAT HE SHOWS, GO TO INSPIRING CONVERSATIONS PODCAST CHANNEL ON YOUTUBE OR VIEW DIRECTLY AT https://youtu.be/VvcR3dxCxNY
Jeff sits down with artist and educator Bobby C. Martin to hear about his life journey and what inspired him to begin to create art, about how he and his practice has evolved over the years, and about why he has been deeply moved to utilize older family photographic images as the focal point of his work.
As the conversation concludes, he talks about what the current exhibit at Living Arts, Speak: Speak While You Can means to him at a deeper level and why he feels the sense of urgency to participate in the revitalization of his native language.
To learn more about Bobby and his work, visit
https://www.bobbycmartin.com/
Bobby C. Martin is an artist/educator/facilitator who works out of his 7 Springs Studio near West Siloam Springs, Oklahoma. Martin's artwork is exhibited and collected internationally. He has been featured in numerous group and solo exhibitions, the most recent being a one-person exhibition entitled But You Don't Look Indian… that traveled to multiple venues in 2018-2019. His current project, Altars of Reconciliation, is a three-person show featuring Martin, Erin Shaw (Chickasaw) and Tony Tiger (Sac & Fox/Muscogee/Seminole) that focuses on the experiences of the artists as Native Americans and as Christians, and is currently traveling through Fall 2021. 
Martin's work is in numerous museum collections, including the Philbrook Museum and Gilcrease Museum in Tulsa, Oklahoma, and the Museum of the Great Plains in Lincoln, Nebraska. An enrolled citizen of the Muscogee (Creek) tribe in Oklahoma, Martin currently holds a Professor of Visual Arts position at John Brown University in Siloam Springs, Arkansas, and he frequently leads printmaking workshops and artist retreats at his studio and at various museums and art centers around the world.