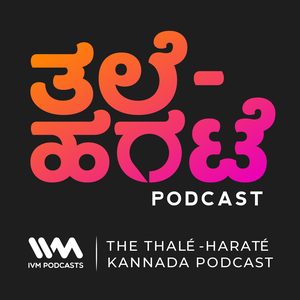 The Coronavirus Disease 2019 is a global pandemic today, with close to 200,000 cases reported world wide as of March 18, 2020. Even as governments in India are trying to respond to COVID-19, the first point of healthcare for most Indians is their private General Physician. What is it like to be a practising doctor in Bengaluru during the time of COVID? How are they helping patients stay safe? Dr Srinand Srinivas joins Pavan Srinath on Episode 61 of the Thale-Harate Kannada Podcast to talk about just that. Dr Srinand Srinivas is a general and sports medicine physician working in Bengaluru. He practices at Srinivasa Clinic in KR Market and near Lal Bagh. Dr Srinand is also a national-level swimmer and has been the medical officer for numerous sports, swimming and marathon teams including the Bengaluru United Hockey Club. He is on Instagram as @sportsdocsri. ಫಾಲೋ ಮಾಡಿ. Follow the Thalé-Haraté Kannada Podcast @haratepod. Facebook: https://facebook.com/HaratePod/
Twitter: https://twitter.com/HaratePod/
Instagram: https://instagram.com/haratepod/ ಈಮೇಲ್ ಕಳಿಸಿ, send us an email at [email protected] and tell us what you think of the show. Subscribe & listen to the podcast on iTunes, Google Podcasts, Castbox, AudioBoom, YouTube, Souncloud, Saavn, Spotify or any other podcast app. We are there everywhere. ಬನ್ನಿ ಕೇಳಿ!