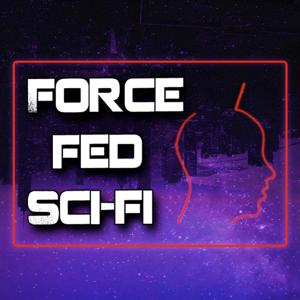 This time, we review the family survival drama film A Quiet Place and ask how did John Krasinski go from office prankster to survivalist farmer, is this a film with social commentary, and why have a baby during the apocalypse? Let's dive in…
A Quiet Place (2018) Cast and Crew
Written, directed and starring John Krasinski as Lee Abbott: Krasinski rose to prominence following his starring role as loveable goofball Jim Halpert on the US version of The Office where he gained a reputation as a comedic actor. Then he slowly began to turn around that perception by appearing in 13 Hours: The Secret Soldiers of Benghazi and the Amazon Prime series Jack Ryan. 
A Quiet Place also helped him separate him from his Jim Halper role even further. His appearance in A Quiet Place not only cemented a new perception of Krasinski as an actor, but also as a director as this was only the third time he sat in the director's chair and his first time as a director for a major studio. He also shares screenwriting credits with fellow writers Bryan Woods and Scott Beck.
Emily Blunt as Evelyn Abbott: In real life, Blunt and Krasinski are married, but had not starred together in a film before A Quiet Place. When Krasinski signed on to direct, Blunt was initially hesitant to appear in the film until she read his script and asked him to be cast in the role of Evelyn. For a more in-depth review of Blunt's early career, check out our past episode on Live. Die. Repeat: The Edge of Tomorrow.
Millicent Simmonds as Regan Abbott: Simmonds is deaf in real life and even coached her fellow actors in the use of American Sign Language (ASL). Her casting was intentional as Krasinski wanted a young deaf actress to play his daughter in the film. She also suggested two of the more poignant moments in the film when Regan stops her father from putting in a new hearing implant and at the end of the film when Lee signs to his daughter "I have always loved you."
Noah Jupe as Marcus Abbott: In spite of his young age, Jupe has already appeared in several big-time productions like The Night Manager, Suburbicon and more recently Ford v Ferrari and along with his young co-star, they are able to contribute to the film in ways that many actors their age wouldn't be able to do.
Politicizing Parenthoood
After watching the film and reading interviews of John Krasinski, it is easy to interpret the film's theme as that of parenthood. Not only parenthood, but also how to prepare one's children for the future in addition to how to deal with guilt following a family tragedy. However, since we live in a society that refuses to accept a simple explanation, critics have been analyzing this film for any sort of deeper political or social commentary.
Krasinski did mention that he watched horror films with a social commentary like Jaws and Get Out for inspiration, but did not intentionally make this film with an eye on direct commentary. New Yorker writer Richard Brody called the film "the antithesis of Get Out" with a conservative and pro-gun message. It's difficult to determine how Brody came to this conclusion, but he seems to fixate on the inclusion of guns in the film. Krasinski has directly rebuked this critique in subse...