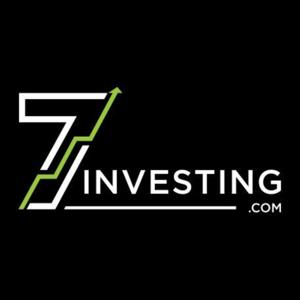 The financial industry is in a familiar place: Legacy banks are being challenged by technologically savvy, disruptive upstarts. Is the banking world about to be turned upside down?
Veteran banking analyst and writer John Maxfield doesn't think so. Maxfield is the executive director of the Wilmers Integrity Prize, named after Robert Wilmers, the longtime CEO of MMT Bank. He was formerly the editor-in-chief for Bank Director magazine.
Maxfield joined 7investing lead advisor Matthew Cochrane to take a tour of the financial industry, starting with a look at whether neobanks, such as Chime, are a product of VC-backed cheap capital or a legitimate threat to legacy banks. While acknowledging technology is playing a disruptive role in the banking industry overall, Maxfield believes big banks especially have the firepower to keep pace in the rapidly changing industry while wondering if the smaller upstarts can even achieve profitability.
Next, Maxfield and Cochrane explore the recent explosion in M&A; activity in the banking space. In 2019, SunTrust came together with BB&T; in a merger of equals, creating Truist Financial Corp (NYSE:TFC), the 6th largest bank in the U.S. by assets. This was followed last June by PNC Financial Services Group (NYSE:PNC) completing its $11.5B acquisition of BBVA USA, making it one of the largest U.S. commercial banks. Banking consolidation is a phenomenon that Maxfield traces back to the early 1980s when Congress allowed banks to acquire financial institutions in other states. While Maxfield believes this trend will stay intact, he questions whether the majority of such deals create value for shareholders.
Of course, no discussion about the banking space is complete without a tour of the big four banks dominating the domestic landscape: Bank of America (NYSE:BAC), Citigroup (NYSE:C), JPMorgan Chase (NYSE:JPM), and Wells Fargo (NYSE:WFC).
Finally, Maxfield explains why Triumph Bancorp (NASDAQ:TBK) is a hidden gem, an under-the-radar community bank based in Dallas, TX, attempting an ambitious project in a big industry!
Welcome to 7investing. We are here to empower you to invest in your future! We publish our 7 best ideas in the stock market to our subscribers for just $49 per month or $399 per year.
Start your journey toward's financial independence: https://www.7investing.com/subscribe
Stop by our website to level-up your investing education:  https://www.7investing.com
Join the 7investing Community Forum:
https://discord.gg/6YvazDf9sw
Follow us:
► https://www.facebook.com/7investing
► https://twitter.com/7investing
► https://instagram.com/7investing
---
Send in a voice message: https://anchor.fm/7investing/message