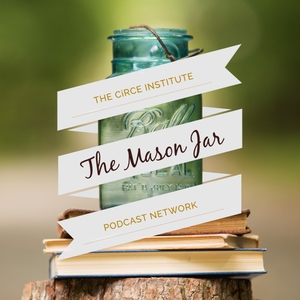 A Walk through Cindy's Plans for the Year
08.28.2018 - By The Mason Jar
In this episode of The Mason Jar, Cindy and David chat about Cindy's plans for this school year. Topics include: composter study, artist study, spelling, history, poetry, using third-party curricula, and much more.
Show notes: http://shakespeare.mit.eduTo Say Nothing of the Dog by Connie WillisThree Men in a Boat by Jerome K Jerome
Spelling http://www.draardsmasdrills.comhttp://amblesideonline.org
*** Don't forget to join the Mere Motherhood Facebook group and to subscribe to the Mason Jar feed wherever you get your podcasts!
If you like this show - and would like to gain access to some great bonus content - please consider supporting it on Patreon. See acast.com/privacy for privacy and opt-out information.