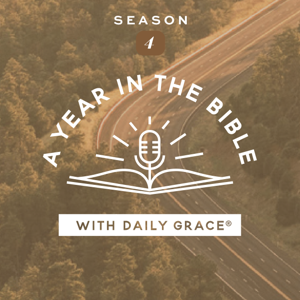 A Year in the Bible with Daily Grace
By The Daily Grace Co.
What's A Year in the Bible with Daily Grace about?
NOTE: If you are currently reading the Story of Redemption Study, you will want to listen to Season 1. If you are reading Eden To Eternity: The Chronological Story of Scripture, you will want season 2.
From Eden to eternity, the Bible tells one big story of redemption, and we want to spend five minutes every day journeying through the Bible chronologically from start to finish. In each episode, our host will walk through a few chapters of the Bible and explore when the events of Scripture unfolded in history. Above all, we will see how every part of the Bible points to Jesus and how the truth of God's Word impacts our lives.