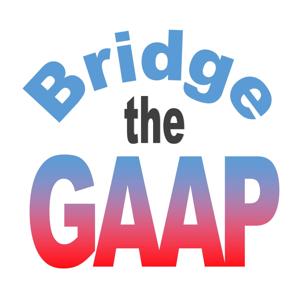 Today the Bridge the GAAP – Accounting Podcast discusses recent volatility in securities markets.  We're going to discuss the topic by building a bridge that connects the dramatic drop in the Dow Jones Industrial Average earlier this past week, Accounting Standard ASC 830, and the Ghost in the Machine.
We start off by discussing the dramatic sell-off activity in the markets this week, including the fact that on Monday, August 24th, the DJIA at one time was down by more than 1,000 points, representing more than a 6.5% drop in value.  In order to frame the discussion, we start of by describing exactly how the Dow is calculated and give a little bit of history on the subject.  Then we look at Apple's drop on Monday and calculate its portion of the DJIA's drop.
While analysts and economists have been attempting to explain the activity, much of the conversation has included the Federal Reserve Rate, Asian markets, commodities prices, and the devaluation of the Yuan, China's currency.  So for our conversation, we focus on that devaluation factor.
The factor is discussed within the framework of Accounting Standards Codification Topic 830, which addresses how to account for foreign currency matters.  So we take a hypothetical transaction from Apple's perspective and look at how the devaluation of the Yuan would impact that single transaction, using actual exchange rates, in order to provide an illustration for how this can affect companies in the DJIA and others as well.
Finally, the podcast includes a discussion of Arthur Koestler's book The Ghost in the Machine in order to present some of the psychology behind panicked reactions.