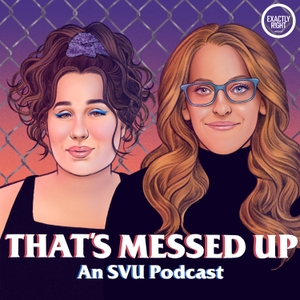 Join Kara and Liza this week as they recap "Accredo" (Season 20, Episode 5), talk all things NXIVM, and interview the actor who portrays a convincing cult leader, Sebastian Roché.
SOURCES:
HBO's The Vow
Forbes
The New York Times - 1
The New York Times - 2
Times Union
Vanity Fair - 1
Vanity Fair - 2
Vanity Fair - 3
Newsweek
Katie Hill
WHAT WOULD SISTER PEG DO:
RAINN: https://www.rainn.org/
Next week's episode will be "Pornstar's Requiem" (Season 16, Episode 5). 
See omnystudio.com/listener for privacy information.