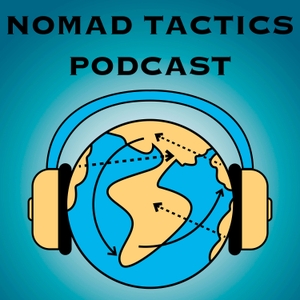 In this episode B and Jack share their experience on doing adventurous road trips and also give practical tips on how you can prepare for a difficult journey.
Time stamp:Place within the system [3:05]Tips on renting a car [4:06]Tips on car maintenance [6:40]Tips on driving [11:27]Tips on facing adverse situations [16:11]Follow us on social media: nomadtactics.com/social
For an overview of our Digital Nomad Life System: nomadtactics.com/002
For show notes and resources: https://nomadtactics.com/nomadic-living/road-trips/ Disclaimer: Please be aware that any information you may find in Nomad Tactics may be inaccurate, misleading, dangerous, addictive, unethical, or illegal. All the information available in Nomad Tactics is for information purposes only. If you decide to apply any of the information provided on this website, directly or indirectly, be aware that you are using it at your own risk.