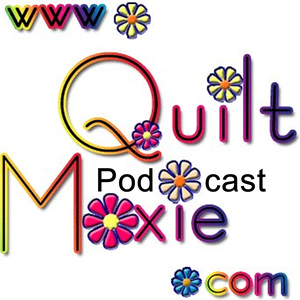 Show notes and everything QuiltMoxie at www.QuiltMoxie.com/shownotes
Topics include:
1. Yazzii Giveaway
2. My First Socks Giveaway 
3. Demo - Afterthought Gusset Heel
 
Yazzii exclusive … new product launch is the feature of the Yazzii Giveaway !  If you are enjoying your show notes by email, click to enter to win the Yazzii of your choice.  If not,  Join to receive podcast by email and you will be automatically entered .
My First Socks by Lucy Neatby is the latest Craftsy class that Ariana has enjoyed.  Lucy Neatby is giving a lucky member of QuiltMoxie the Podcast Group on Ravelry the chance to win a Free My First Socks Class Giveaway on Craftsy.  Tell us a sock knitting story and enter to win. 
The Easy Breezy Brioche KAL (knit a long) which began June 1st ended September 30th. 
 
Congrats to Mary Jo a.k.a. mjwebber who participated in KAL 3 Easy Breezy Brioche KAL which ended September 30, 2014.  Check out her entry on Ravelry.com .  Mary Jo is the recipient of the KAL Prize, which was a Knitting Project Bag and matching zipper pouch  which is uses while at sewing club.  Check out the pics.  Awesome ! 
Join our mailing list ( at http://eepurl.com/zJ9lH  ) to get your next and every episode with Show Notes delivered directly to your email as soon as the episode is available.  It's a simple one-time drop of your email address into the form and check "receive podcast by email".   We respect your email privacy.