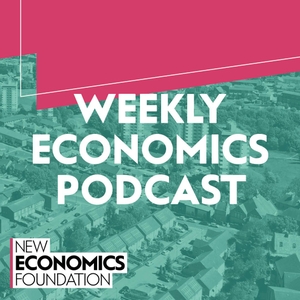 We're away this week recording our exciting live event with Maya Goodfellow for the podcast next week.
In the meantime we're listening back to a live episode we recorded in April. Safiya Umoja Noble is an associate professor at UCLA and author of Algorithms of Oppression: How Algorithms Reinforce Racism.
She joined Kirsty Styles for a revealing look at how all kinds of negative biases are embedded in the algorithms that increasingly shape our world.
If you want to find out more about this topic, check out:
Safiya Umoja Noble, Algorithms of Oppression
nyupress.org/9781479837243/algo…hms-of-oppression/
Safiya Umoja Noble, Social Inequality Will not be Solved by an app
www.wired.com/story/social-inequ…-solved-by-an-app/
Sarah Roberts, Behind the Screen
yalebooks.yale.edu/book/9780300235…3/behind-screen
Shoshana Zuboff, The Age of Surveillance Capitalism
www.publicaffairsbooks.com/titles/shos…1610395694/
Content warning: in this episode there is discussion of sexual content and pornography that some listeners might find offensive.
Enjoying the show? Tweet us your comments and questions @NEF!
The award-winning Weekly Economics Podcast is brought to you by the New Economics Foundation – the UK's only people powered think tank. Find out more at www.neweconomics.org