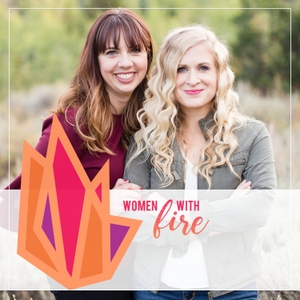 Show Notes:
On this episode of the Women with Fire Podcast, Michelle interviews Alison Prince, who went from paycheck to pay check to running multiple multi-million dollar companies through selling online. She shares her story and how she took it one step at a time, how she loves helping others, and how her family made the decision to Puerto Rico in order to give back to aspiring entrepreneurs.
Quotes:
"I realized that this entrepreneur journey was going to be up and down, and I was willing to take it."
"I think it is so needed, to be able to teach our daughters and our sons, that if they want something in life, don't wait around for someone to come fix it for you."
"Make your goal, get on the ride, and don't get off."