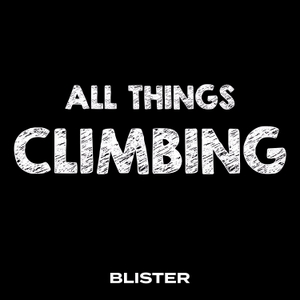 All Things Climbing
By Blister
What's All Things Climbing about?
My name is Dave Alie, I'm the climbing editor at Blister, and I'm here to let you know that we are launching a new weekly podcast called "All Things Climbing."
Many of us were drawn to climbing because of the sport itself, only to find the community surrounding the sport to be at least as interesting, weird, and fun as the actual climbing. So we'll be keeping you up to date on the most interesting news, issues, and events coming out of the climbing world, from rock to ice to indoor climbing, on everything from boulders to big walls.
from its early days on the counter-cultural fringe, climbing has absolutely exploded, and is currently undergoing profound and sweeping changes. This is a fascinating evolution that demands a closer look.
We'll also be talking to designers and manufacturers about the gear we depend on, and we'll hear from the climbers and organizations that give the community its flavor.