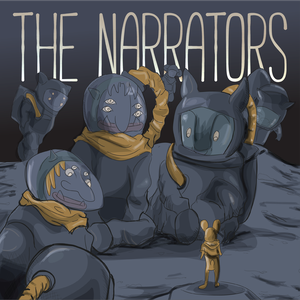 186: Allison Rose, "She Would Never Be So New"
05.10.2019 - By The Narrators
Episode 186: In honor of Mother's Day, today we're bringing you a story from one of our favorites, Denver comedian and writer Allison Rose. Born on a quiet farm in Kansas, Allison came into her own on the loud stages of Denver dive bars. She has been featured on the Denver edition of 50 First Jokes; Yuck Fest; and the High Plains, Red Clay, and Savage Henry comedy festivals. She co-hosts the Denver chapter of We Still Like You, a storytelling show where folks share their greatest shames, and a weekly showcase at Dean Ween's Honeypot Lounge. Allison's story was recorded on 17 October 2018 at Buntport Theater; the theme of the evening was "Guts."
A very special thanks to PHIE, who provided the outro music for this episode.
As always, you can subscribe, rate and review us wherever you get your podcasts. Did you know we're on Spotify? Check it out! For the latest information about our live shows or special events, please check our Facebook page.