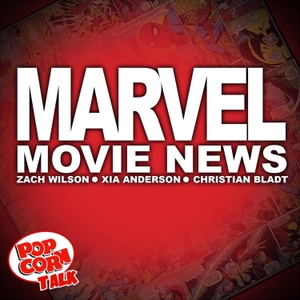 Andy Serkis Helming VENOM 2?! More R-Rated Deadpool Movies?! - MMN #241!
08.09.2019 - By Marvel Movie News
The man behind Gollum and Klaw has taken on a new Marvel role, director of Venom 2! What does that mean for the story and direction of Sony's big sequel? Plus: Disney may be considering a Deadpool that can move between PG-13 and R, but how? Join Zach Wilson, Christian Bladt, and Xia Anderson as they break down all that and more on this week's Marvel Movie News!
Follow Zach Wilson on Twitter!
@ThatZachWilson
Follow Xia Anderson on Twitter!
@Xia_Land
Follow Christian Bladt on Twitter!
@ChristianDMZ
---
This episode is sponsored by
· Anchor: The easiest way to make a podcast. https://anchor.fm/app
Support this podcast: https://anchor.fm/marvelmovienews/support