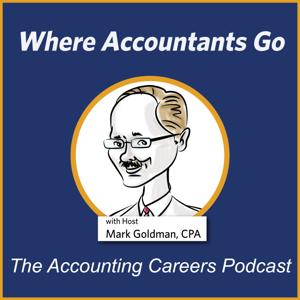 Ann Margaret Johnston, a CPA in Georgia with a unique niche for her practice in professional poker players (!), joined us for this episode of Where Accountants Go, the Accounting Careers Podcast.
As with many guests, Ann Margaret was referred by a former guest of the show, and actually one of her former employers – Ben Loggins.  When Ben contacted us and asked if we wanted to interview the CPA for professional poker stars, we couldn't refuse!
Even Ann Margaret's early career was filled with 'hussle'.  She's worked hard to get to where she is today, and definitely took some risks along the way.  Ann Margaret originally got into accounting simply due to a job opportunity becoming available after she decided against pre-law as a major.  However, she quickly started to work on her accounting education over the next 9 years, going to school in the evenings.  After working at a few firms, and then unfortunately being caught in a layoff, she decided to start taking on clients of her own, and eventually parlayed that into a winning hand – her own accounting practice.
Along the way though, she recognized that there was an opportunity to combine her newly acquired love of poker with her career to form an exciting and much-needed niche: the niche of helping professional poker players handle their taxes.  And you will be able to tell quickly in this episode that it's a specialty that she thoroughly enjoys.  A specialty is always a good idea, but when you thoroughly enjoy that specific arena yourself, it makes for a wonderful career choice.  Ann Margaret genuinely enjoys being able to help this very specific section of the marketplace.
If you enjoy this episode, please also check out:  Ben Loggins & CPAOnFire Josh Bauerle.
Also, to find Ann Margaret's book, please click here.
To listen in on this episode with Ann Margaret Johnston, please use the player below.