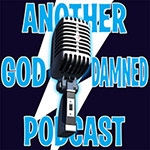 SI has a pleasant dream about Mike Huckabee and Ex turns it into a nightmare. The Herd adds a few wake-up calls of their own.
Everyone on the panel agrees that atheists should recognize and reject evangelical buzz-phrases, including "pro-life," "family values," and "teach the controversy." Listen to hear even more.
Ex defends the Christian owners of a billboard who chose to "rebut" an atheist ad that had been previously displayed there. The Herd weighs in. SI is cranky about his own reluctant answer.
Do atheists have a victim mentality? Do too many of us love the "poor wittle atheist" ploy? Evo draws a distinction between being a victim and having to fight battles. Ex wonders if he, himself, doesn't just have a chip on his shoulder. Listeners are asked and encouraged to leave their own victim stories - if they have any.
The Herd refuses to buy OG's self-characterization as "a quiet little mouse." Which leads us to a closing commentary on cats.