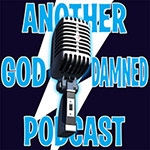 Philly is on a mission. He wants to stop us from being defined by a negative. The one definition commonly attributed to atheists is that we have a "lack of belief," and that really sticks in his craw. So what's a better definition? The Herd weighs in and then we hear about a new word created by The Exterminator. Maybe next we'll create a special word for the 21% of atheists in a recent poll who said they believe in a higher power! Theatheist? Feel free to play along!
What's behind the resistance we've all seen in the past whenever a new term is proffered? Do all atheists stand united on all positions? Of course not. While it's generally assumed that atheists are Liberals, each of us has some issues where he or she diverges from the left-wing norm. Even within our self-complimentary Herd, we have disagreements. We give examples and argue amongst ourselves. So what else is new?
We continue continue disagreeing with other's dismissals of leftist "dogma". However, one of us brings up a silly liberal idea that we all agree is dumb. Maybe you can guess who that sweet person is before you hear the idea presented. For extra credit, can you predict the idea?
More polls, more puzzles. Venjanz has become a monster. Can any of you match his greatness?