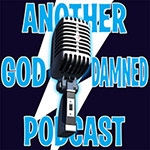 The Herd gets right down to business discussing the court case of Lucero v. Texas where the foreman read a verse from the Bible and appears to have changed the jury's decision. Chappy is disappointed, but with whom? And are SI and OG too comfortable in their own opinions?
Legal discussions aside, some court cases are too comedic to be taken seriously. Is it possible to sue a god? And can there be a lawsuit that's completely frivolous? What happens when men sue for reproductive rights? And should OG just lighten up?
We find out the scientific reason behind the cancellation of the Jewel of Medina by Random House and what we really do with those votes you cast in the poll.