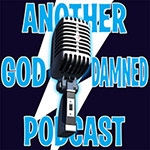 What's happened to half of The Herd? Are they deep undercover somewhere? Choose your Conspiracy in the poll.
With all of the issues going on in the news about the US election and economic crisis, should atheist issues be put on the back burner? Philly and OG weigh in on why the religious crazies haven't been making news and Chappy reminds us why activism is still important.
Who's afraid of the big, bad Atheist? Why, Elizabeth Dole is. The Herd weighs in on her smear campaign against Kay Hagan and why she's been able to get away with it so far.
After spending most of the podcast on US-centric news The Herd turns its attention to the UK. Are they completely capitulating to religious wackos? And are their religious crazies worse than ours or do we both have something to worry about?
Find out the poll results from last week and what's been going on with one of our listeners from down under. Also, has Chappy mastered Evo Mathematics?