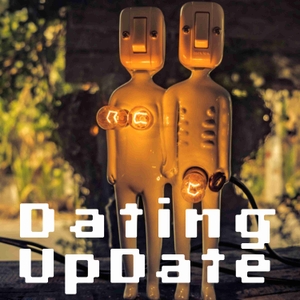 Answering Different Men's Dating Frustrations… Can You Relate? – Part 2
12.03.2018 - By Dating UpDate

Stop Overthinking…
Dating has its highs… and its lows. The question is not how to avoid them, but how to best deal with them when they come.
Dating can and will be frustrating, but instead of complaining about it… change it.
Take action on what's within your control or you'll be at the mercy of everything that could hold you back…
This is the second half of our previous podcast where we talked about how men venting their frustrations on an anonymous app. Where their rants were covered by this AskMen.com article.
If you're complaining to vent and then you'll use it to motivate you to take action then good!
I'm all for channeling negative energy into an outlet to help you feel better.
But if all you do is complain… nothing will change.
IN THIS EPISODE, YOU'LL LEARN:
* More common dating frustrations that men have and our take on how to solve them* What is the underlying thread that connects all these guys together* Our own stories of how had the same frustrations
Don't Forget To Activate Your Free Dating UpDate Account Today... 
How would you like to learn dating optimization secrets a majority of men will never understand about women and dating?
Secrets that to help you date the women you want?
You can learn these secrets and more by activating your Free Dating Update Account. Subscribe today and unlock the Ultimate Dating Optimization Toolbox.
You'll receive:– The Greatest Fatal Mistakes Men Make With Women– A Proven Structure for Building Long-Term Attraction– Access to live online training– And our curated weekly Dating Update Newsletter
Best part it's free to activate your account. Get all this, and much more… no credit card required… no catch… free today… free forever!
Just go to the sign-up page and create your account here.
The biggest regrets we have in life are the chances we don't take.
Life's too short to live with regret.
Go out and take action today!