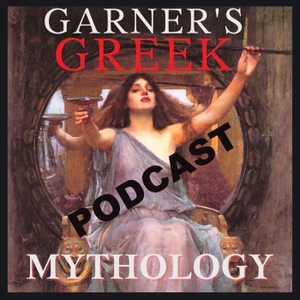 This is episode 7 of Garner's Greek Mythology.  
Apollo was the god of prophesy and healing. Known as the sun-god, he founded the famous temple in Delphi from which the Pythia issued warnings and prophesies for more than 1200 years.
Apollo also established centers for healing throughout Greece. Yet like his sister Artemis, he was a god of contradictions. For instance, if infuriated he could spread plague with a single arrow.
In this episode we travel through Greece and then into Rome. The son of Zeus, we see him honored by the common Greek, then saluted by Roman emperors and legendary generals. 
Narrated by mythologist and best-selling author, Patrick Garner,  Garner's Greek Mythology is unlike any other Greek history series. This series views these divine beings as if they were anything but mythical...
If you love these podcasts, you'll also enjoy Garner's novel Homo Divinitas, now available as an audio book on Amazon.com and Audible.com.
Join us as our adventures continue! (Musical score includes selections from Fesliyan Studios and Free Sounds Library. Many thanks to both.) Support the show (https://www.patreon.com/garnersgreekmythology)