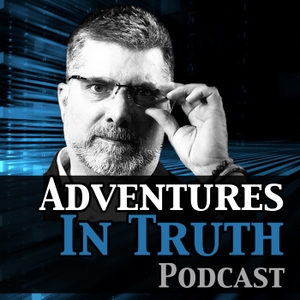 What does it mean to be in flow? How is it established? How is it maintained? Flow is a result that is created when we align to our desire. Is that the same as lining up with what we want? Technically...maybe.
We will also dive into the power of Appreciation and how this powerful energy sets us up for tremendous success, and more importantly, deep satisfaction. How is Appreciation different from Gratitude?
We will define these terms and explore deep insights into this concepts and ideas. Ultimately we all want to feel aligned and experience the ease and flow that results from true alignment. You will find this Adventure in Truth episode really lays the foundation for powerful positive change and growth.
Ready to dive in?
We deeply appreciate your support! Please subscribe to our YouTube page and like us on Facebook using the links provided. We would love to hear from you. Please comment with your thoughts, questions and ideas, and any topic you'd like us to explore.
Show Intro created and produced by Loren Michaels Harris. Find him here: www.lorenmichaelsharris.com
LISTEN:
iTunes, Podcast Addict, Stitcher, Deezer, Spotify- Adventures in Truth Podcast
Website: https://adventuresintruthpodcast.com/
YouTube- https://www.youtube.com/channel/UCzX3...
Facebook- @Aitpodcast
WATCH:
FB Live, YouTube, Roku, AppleTV, Fire, Amazon, Periscope, Andriod
e360tv- www.e360tv.com (LIVECAST Wed @ 8a pst and Fri @ 4p pst)