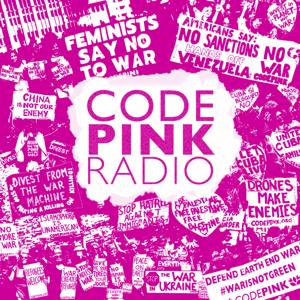 Episode 27 - Are Economic Sanctions Warfare?
02.13.2020 - By CODEPINK Radio
Teri Mattson and Paki Wieland speak with Christine Ahn, Gail Walker, and Leila Zand about the difference between "hot war" and "war by other means," primarily sanctions. While the presence of militant violence is absent, violence and death remains when resources are kept from citizens and families are kept apart.