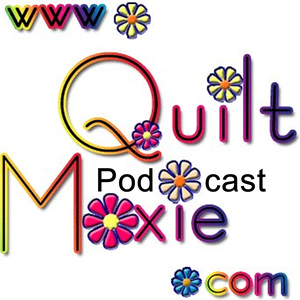 Show notes and everything QuiltMoxie at www.QuiltMoxie.com/shownotes
1 Seamless Artemisia Sweater
2 FMNH - Forget-Me-Not Sock Heel Recipe 
How many Craftsy classes does it take to make the Artemisia sweater ? —> 6
How many QuiltMoxie Fan Club Members share their generosity with you ? —>  3
How many Podcasters does it take for Ariana to launch her first knitting pattern ? —> 4
Look out for more awesome prizes including the organizer bag of your choice from Yazzii.com by participating in the Personal Craftsy Club on Ravelry.com.  Yes, there are awesome prizes.
This episode is about 6 Craftsy Classes: 
The Seamless Artemisia Sweater - Mercedes Tarasovich-Clark
Know Your Yarn, Choose The Perfect Yarn Every Time - Clara Parkes
Knit to Flatter - Amy Herzog
Knitting with Beads - Laura Nelkin
Heirloom Lace Edgings - Franklin Habit     Seaming Beyond the Basics - John Bringar
 
Join our mailing list ( at http://eepurl.com/zJ9lH  ) to get your next and every episode with Show Notes delivered directly to your email as soon as the episode is available.  It's a simple one-time drop of your email address into the form and check "receive podcast by email".   We respect your email privacy.