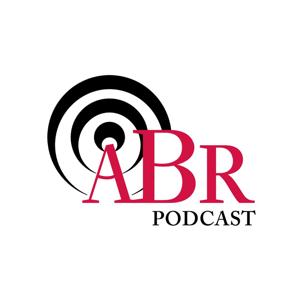 #3 Ashley Hay reads 'The Forest at the Edge of Time'
06.08.2016 - By The ABR Podcast
'... however we name or define this organism, by whatever new scientific methods we seek to interrogate or understand it, in whatever changing context we need to understand what it does or may do next, and whatever quantities of information and knowledge we amass: through all this, the eucalypt itself persists – in this case, through thousands of years.
The tree stands on the ridge, overlooking the ocean. The watcher on the hill.'
- Ashley Hay, 'The Forest at the edge of time'
Each year ABR publishes an issue devoted to questions of sustainability, climate change, and the environment. This annual, themed issue is supported by the Bjarne K. Dahl Trust in Melbourne. The highlight of this issue is the Dahl Trust Fellowship, the fellow receives $7,500 from ABR to write a long essay on some aspect of the eucalypt. The 2015 Dahl Fellow was Ashley Hay, and her essay is titled 'The Forest at the Edge of Time'.
Ashley Hay has published novels, and four works of non-fiction. Some years ago, she published a book called 'Gum', and in 'The Forest at the Edge of Time', she revisits that influential work. Hays' most recent novel was the 'The Railwayman's Wife', which won the 2013 Colin Roderick prize. In 2014, she edited 'The Best Australian Science Writing'.
Ashley Hay's essay was published in the October 2015 Environment issue of Australian Book Review and can be read here: http://bit.ly/22Ox2SO
The theme music for this podcast is by David McCooey. David's website is www.davidmccooey.com and his debut album Outside Broadcast is now available as a digital download. You can listen to more of his work on SoundCloud.
Background music 'The jazz piano' by www.bensound.com
To find out more about Australian Book Review visit our website https://www.australianbookreview.com.au/