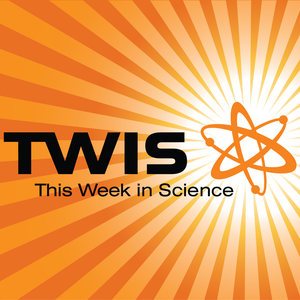 What is in the This Week in Science Podcast?
Water Worlds, Banana Teeth, Teeny Tiny Cleaners, Damaged Dish, Look-Alike Galaxy, Dolphin Age, Interview w/ Daniel Whiteson on Physics & Comics, COVID UPdate, Homeless Law, Shrinking Dwarfs, Placebo Brains, Tuatara Tales, Shrinking Fish, And Much More…
Support us on Patreon!
Check out the full episode on our YouTube channel. You can do that here.
Disclaimer, Disclaimer, Disclaimer!!!
People worry… what are they worrying about to day
People worry… what are they worrying about today
People worr…
What's that?
Covid-19 cases are experiencing exponential growth and politicians are canceling political rallies while encouraging children to attend in person schools?
The stimulus safety net has been stalled while millions are facing eviction?
And global warming is still a serious threat despite nobody talking about it?
Arecibo?
Yeah, that's the world's second largest telescope, located in Puerto Rico and currently tracking that dangerous near earth asteroid five times the size of a football field, or 80 tennis courts if you prefer…
…what do you mean Arecibo got ripped in half by a busted tension cable?
Seems like there's a good reason
To worry, worry worry…
But one thing about which you need not worry or fret…
Is this week in science,
Coming up next…
Let's start with some quick science news stories…
Water Worlds
Where there is water there might be life. And, a series of papers in Nature this week support the idea that a salty ocean exists beneath the icy surface of Ceres. Data from the Dawn mission, which visited the dwarf planet in the asteroid belt, showed variations in the Texas-diameter planetisimal's gravitational field indic...