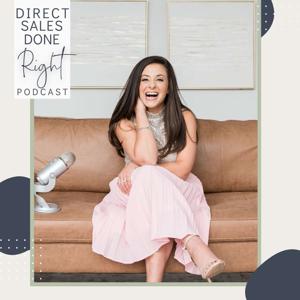 On this episode of the Make Chic Happen Podcast, Melanie and Katy are talking about streamlining your business to maximize productivity and minimize stress. Listen as they share about how to effectively automate business systems that work for you while you focus on creative and enjoyable parts of your business!
Our Chic leaders are also sharing how to delegate business activities, when to know that you're ready to delegate (hint: you probably already are!) and what it looks like to hand over parts of your business that are crunching your time!
This episode is packed with valuable tips that will help your business run smoothly while you smoothly run the parts of your business that you love. Don't miss their tips and tricks that are sure to save you time on the back end of your business. You're losing money by not checking out this episode!
If you're a network marketer who is sweating the upcoming schedule changes that inevitably come with summer, we have a solution for you! Our upcoming "How to Get Your Business Summer-Ready" Masterclass is happening TODAY, May 12th! You can choose from three different times to accommodate your busy schedule. In addition to the class, you will walk away with access to three additional mini-trainings to get your business prepped and polished for summer. You can sign-up for the Masterclass here: https://chicinfluencer.com/summer-ready-business/
And we have a special announcement! The Chic Community is officially open for enrollment and we are saving you a spot inside! But act fast because enrollment closes on May 23rd. You in? https://chicinfluencer.com/membership/
Follow the Make Chic Happen Podcast over on Instagram @makechichappenpodcast and follow Chic Influencer @chicinfluencer for more business and mindset tips!