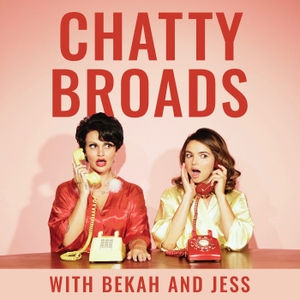 It's wedding time, Broads…an entire wedding. The Broads chat JPJ's outburst, questions about Derek, Dean's exit (and return?!), Angela, Connor, and a whole lot more!
Thank you to our sponsors:
*** OSHOT from OMAX: go to omaxhealth.com (http://omaxhealth.com/) today and enter code "CHATTY" to get 20% off O- Shot and all OMAX products sitewide!
*** FAB FIT FUN: Use coupon code " CHATTY" for $10 off your first box at ​www.fabfitfun.com (http://www.fabfitfun.com/) ​ #fabfitfunpartner
*** SCENTBIRD: get 50% off your first month today at Scentbird.com/CHATTY (http://scentbird.com/CHATTY) !